Meals, services, and views that will satisfy our customers.We are walking to produce a warm feeling.
This place where the hotel is built is surrounded by greenery, where you can feel the pleasant breeze and sound of nature, and the environment is blessed with a view.
However, the hotel itself is small, luxuriously built, not fully equipped with new facilities, and there are no hot springs.
From the beginning, we put the most effort into "meal" and "customer service", and repeated trials and errors to make it as expensive as possible.
We are working every day to seek "quality" that will satisfy everyone.
This continuous power is a hallmark of us, although it may not lead to major advances or noticeable appeal.
"A sense of distance from the customer"

At our small hotel, we value the "sense of distance" between our customers and our staff.
It is our duty to be flexible and do our best to be a Kuroko so that we can meet the needs of each customer who uses it in various situations such as family trips, honeymoons, and stays at work. I will.
There is no goal in "hospitality", but there are still many points that have yet to be reached,
We will continue to fulfill our responsibilities and aim to be a hotel that you can visit many times.


"Hotel and dining"

I think that dining at the hotel is the real thrill of staying.
One of the important things is that there is no goal in meals as well as hospitality.
Just as each customer has his or her own taste, even a dish that is said to be delicious is not so for all customers.
Uncompromising, unsatisfied, always listening to the voices and evaluations of our customers
I will never neglect to brush up the contents of the meal and throw my best.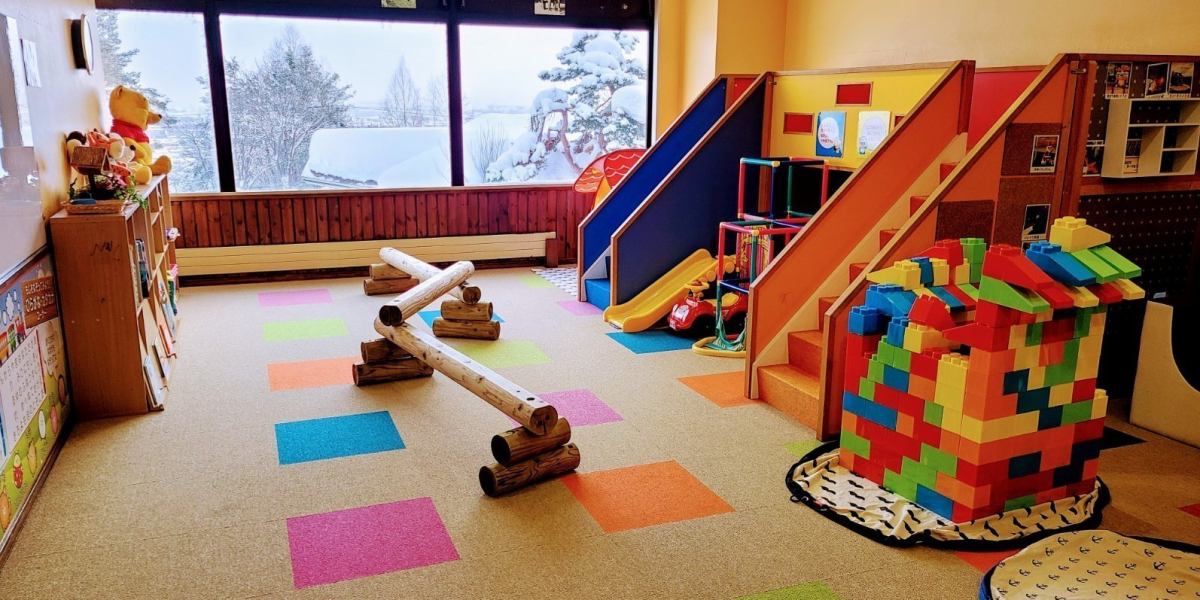 It will be a place where children can play, such as picture books, drawing, and block corners.
There is also a massage chair that you can use for free.

Block corner!

Swing

Yama no Ehonkan (picture book library) / library
It can be used by children from small children to infants, including baby and kids products.
We also have items such as pillows and foot massagers that you can choose to help you with your comfortable stay.
Please feel free to contact us as we have various preparations other than the photos below.
*As some items are limited in number, we do not accept reservations in advance.
【Ladies set】
Body sponge, cotton set, shower cap
We have preparations such as makeup remover.

【yukata】
Samue is available in the room.(For adults only)
Yukata is also available if you wish.
We also have a large 95 cm yukata and a medium 75 cm yukata for children.

【slipper】
Slippers exclusively for this facility are available in the room.
We have small sizes for children.
Please feel free to use it.

【Pillows to choose from】
There are three types of pillows: memory foam pillows, buckwheat pillows, and bincho charcoal pipe pillows.

【Hair iron】
A hair iron for both straight and curl.

[Handy iron steamer]
You can quickly apply your clothes while hanging them on the hanger.
Ideal for smoothing out wrinkles on clothes before going out.



[Foot massager]
Please use it for tired legs during travel and work.

【Alarm Clock】
It is rented at the front desk.

【Luggage cart】
There are large and small carts.
Please feel free to use it.

【Baby soap】
Baby soap for children.

【Diapers】
Available in S, M, and L sizes.(Free)

【Baby bathtub / baby bathtub(Chair type)】
Please use it when your child takes a bath in the bath.
*Limited quantity


【Crib】
Two units are available.
(Advance reservation is not possible)

【Bed guard】
It is a bed guard for children.(Limited quantity)
Bed guards are provided in all rooms on the 5th floor.

【stroller】
Two units are available.

【Auxiliary toilet seat】
Auxiliary toilet seat for children.